Start Page¶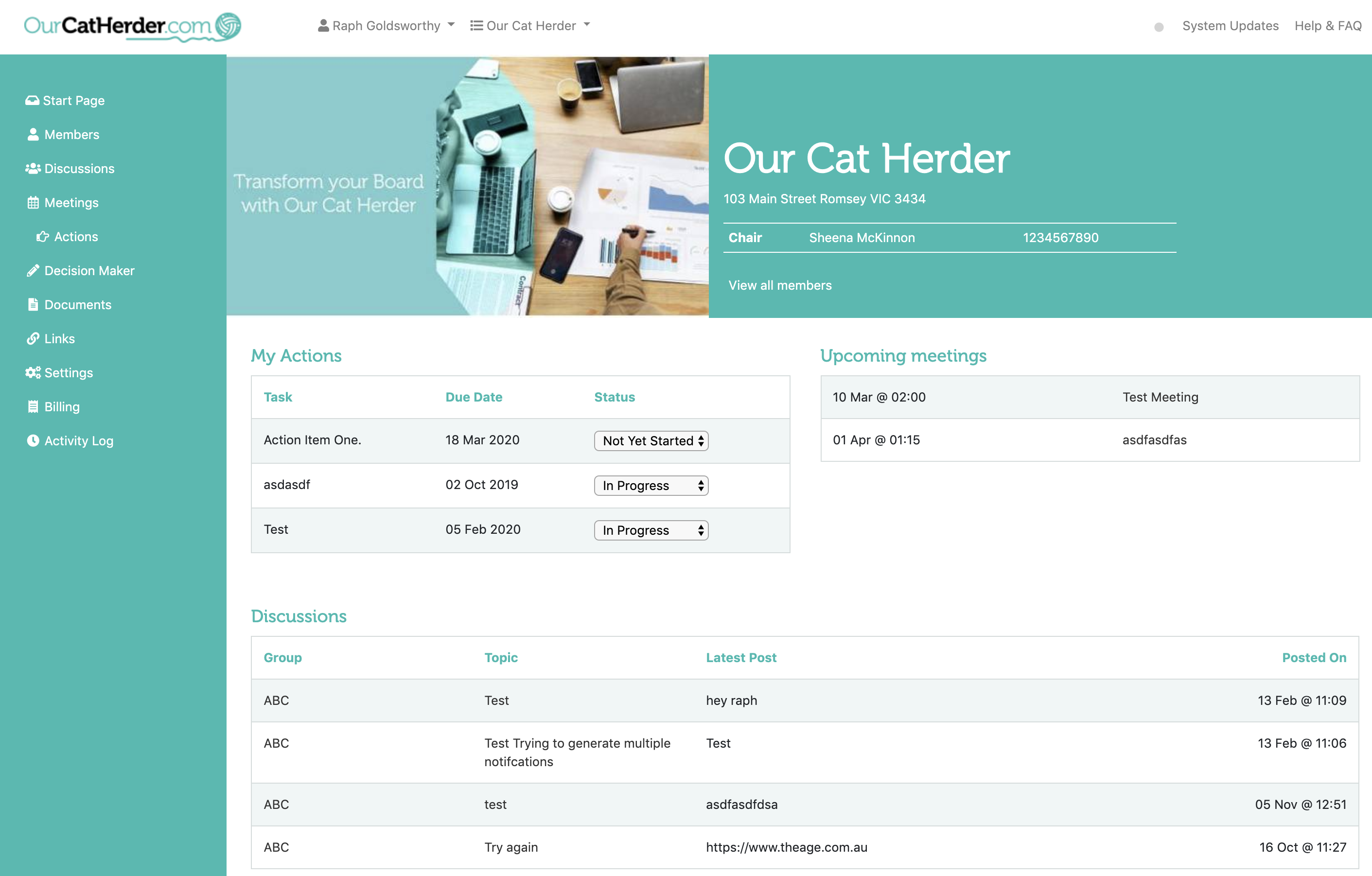 The Start Page is where you can get an overview of what is happening on your board's portal.
The Start Page displays an overview of:
Outstanding Actions (doesn't show "completed" or "closed" actions)
Upcoming Meetings (up to 10)
Discussions (up to 10 most recent)
Officer Holder details.
Your portal administrator may have also customised it with an image unique to your organisation.
If you are a member of more than one portal then Our Cat Herder will automatically direct you to the most recent one you accessed when you were last logged in.
Updated: 25 June 2020